We collected 478 shoe boxes this year! Thank you Blackhawk!
Our shoeboxes are on their way! You can track your shoebox HERE using your email address or the shoebox label code.
The amazing journey of a simple shoebox gift begins with YOU and results in EVANGELISM, DISCIPLESHIP, and MULTIPLICATION! Learn more about the Gospel ministry of Operation Christmas Child HERE.
Interested in serving with Blackhawk's Operation Christmas Child ministry? Contact Jennifer Ryninger (260.437.0152, viadoloros@comcast.net) for more info! There are a variety of ways to get involved!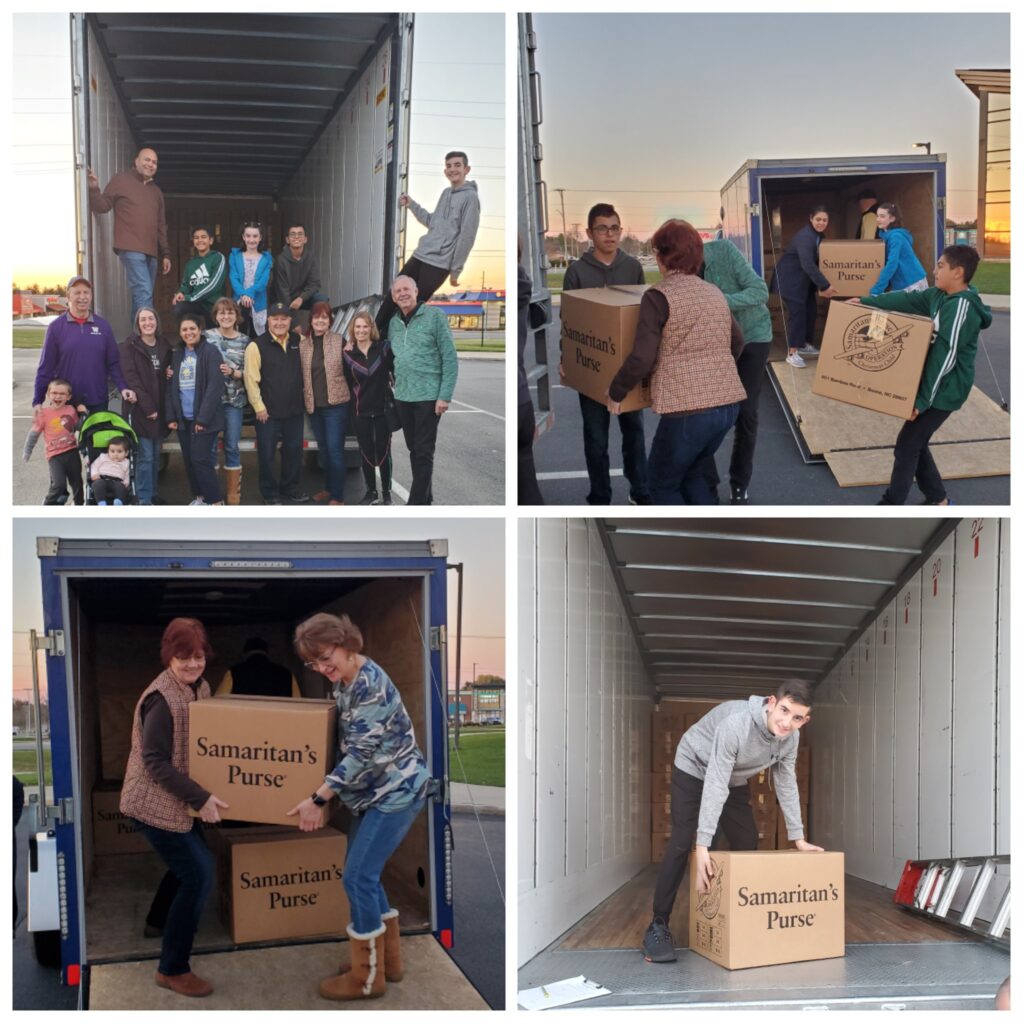 Loading our shoeboxes into the semi!